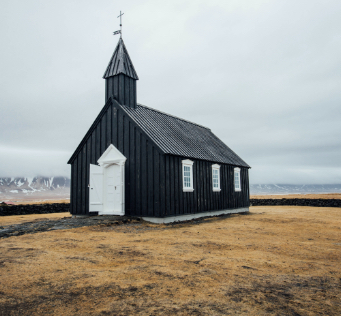 Why
CCDC?
Church of Christ Development Company Ltd. (CCDC) provides low-interest capital loans to congregational churches from several affiliations in Canada, that fit with its Statement of Beliefs and Practices.
Through donations, conservative stewardship, and the blessings of Malachi 3:10, our starting fund of $4,000 has since grown to the point where CCDC has been able to provide low to medium-sized loans, not only to its base affiliation but also to other affiliations, all without the use of a mortgage broker.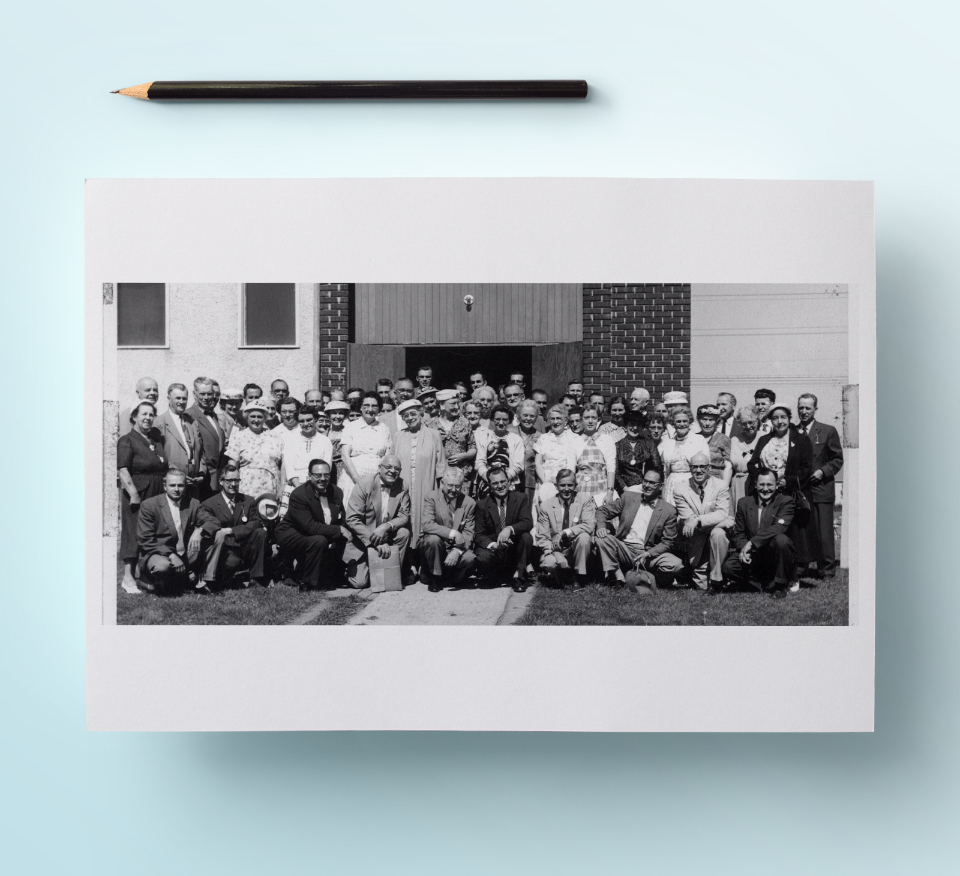 About
Us
The Church of Christ Development Company Ltd. (CCDC) was founded in 1957.
In the beginning, we only offered our loans to Christian Churches/Church of Christ congregations. Starting in 2013, we began our ecumenical expansion to new affiliations. It is our goal to partner with other aligned churches in the future. Our heart is to finance churches who align with our goals and values to help build the kingdom.
With the goal of spreading the gospel message, CCDC looks forward to having many more new and exciting opportunities for church building and development in Canada.
Greig Sheppard,


Treasurer, Emmanual Christian Community,
Richmond, BC

"As treasurer for our church, I have been delighted to be able to deal with Mark and Ken at CCDC through the process of seeking and obtaining a refinancing of a mortgage on our property, and then the follow up with them once the arrangements were made. While they needed to do their due diligence to ensure we were worthy of their trust, it was also a pleasure to deal with people who were not just concerned about our mortgage, but also concerned about our ministry and mission as a church. This blend of Kingdom values with practical help is greatly appreciated!"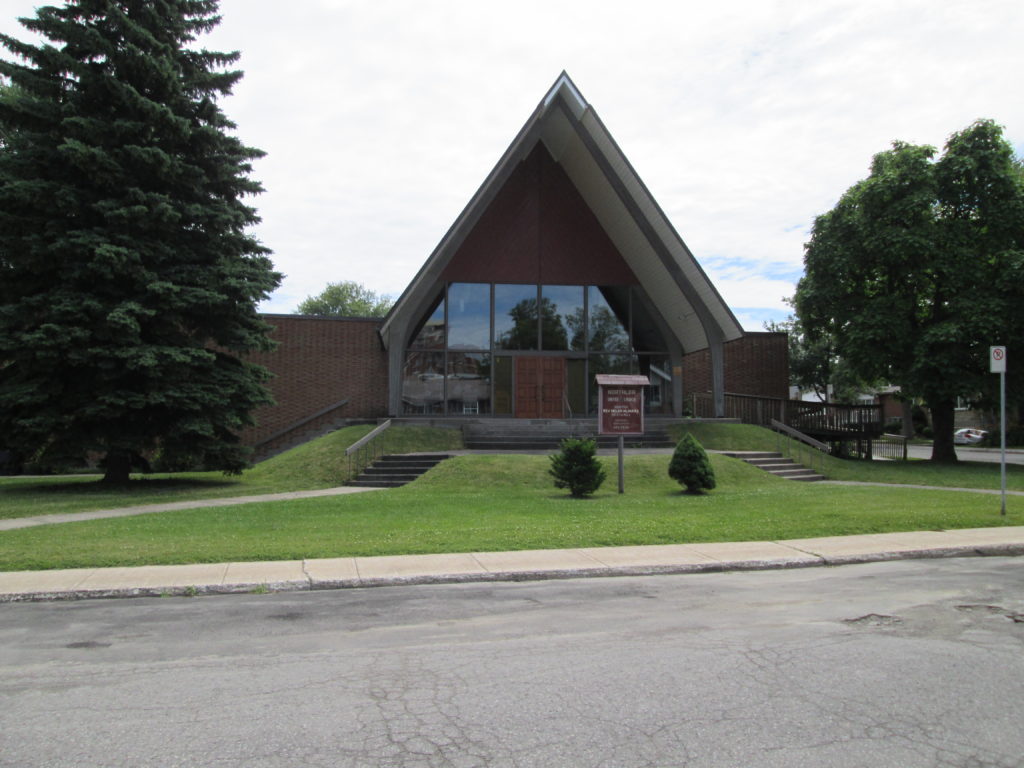 Nicolas Yasmine,


Pastor, Arabic Evangelical Baptist Church,
Laval, QC

"We made an offer to purchase a church building, which we took as an answer to our long years of prayers and diligent searching. When we got to the stage of applying for a mortgage, we were faced with either refusal from banks to give loans to churches or with relatively high interest rates. A friend of ours heard about the Church of Christ Development Company Ltd. I consulted Mark, president of the company (and) we spoke together, we (the church) applied for loan, we presented the needed documents, we met Mr. Dayne the company's delegate…our application was accepted, we got the needed loan for a great interest rate of 3% fixed for five years and, YES, we purchased our building. Praise our God and thanks to Mark and his team.

Our experience with this company was quick, positive, professional and the team was pleasant to deal with. We recommend this company to any friend church who is looking for finances."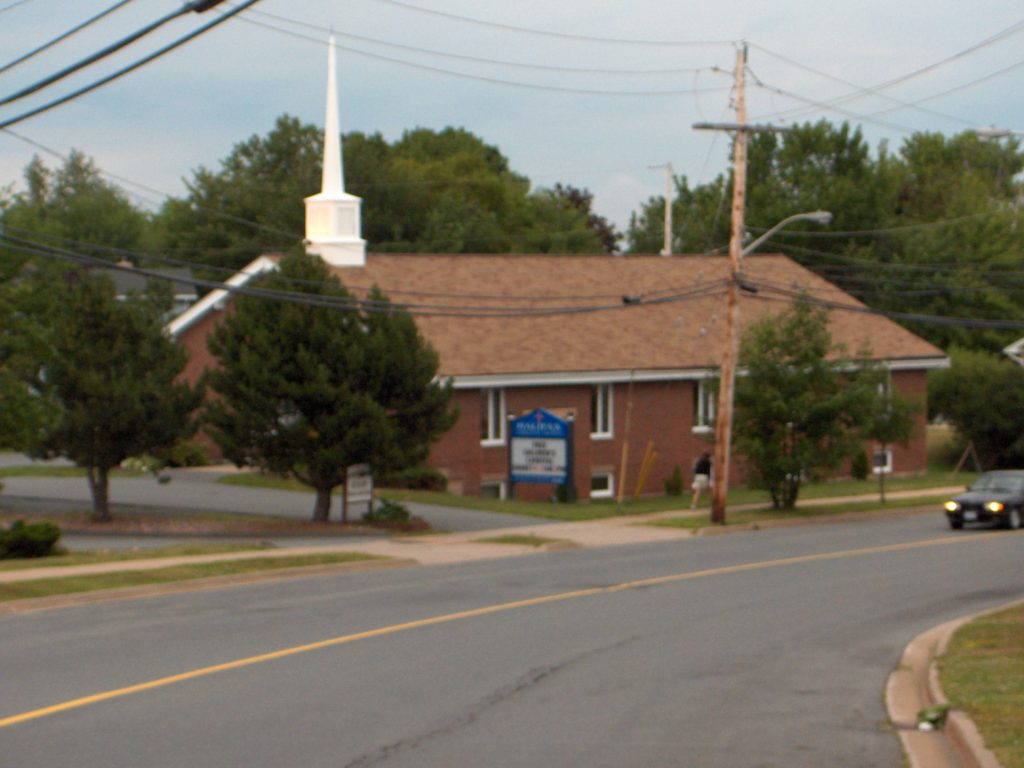 Greg Nicholson,


Pastor, Halifax Christian Church,
Halifax, NS

"This is the second time that we have borrowed money from the Church of Christ Development Company. The first time was for the installation of a completely new sound system and then, in 2011, we entered into a mortgage for a complete renovation of our building. We appreciate CCDC's willingness to come alongside us in this major capital project and when we had some cost overruns they also extended us a demand loan instead of adding to the mortgage. We greatly appreciate the low interest rate and the flexibility of paying off loans early without penalty. We've been pleased to recommend CCDC services to half a dozen other churches."
Who We Are
Staff
Directors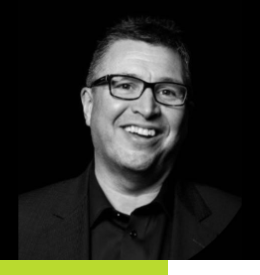 Blair Cameron
President
Blair Cameron was born in Winnipeg, MB, and has been a member of the Christian Church since he was baptized at age 14. He graduated from Alberta Bible College with a Bachelor of Religious Education then went onto University to attain a Bachelor of Commerce and a Bachelor of Arts in Clinical Psychology. He also holds a Masters of Business Administration from the University of Calgary. Blair has served in various capacities over the years but found his passion in working with youth. He is a member of the Board of Trustees at Alberta Bible College currently serving as their Finance Chair and has been on the Board of Church of Christ Development Company Ltd. (CCDC) since 2003. He serves in a variety of other advisory and Board positions in Canada. He has had executive roles in marketing, advertising, and merchandising with Mark's Work Wearhouse, Sobey's, and Safeway and is currently President of the Air Miles Reward Program. Blair has four wonderful children, Matthew, Chelsea, Ava and Alexandra along with his wife, Marcia. They currently attend Bow Valley Christian Church in Calgary, AB.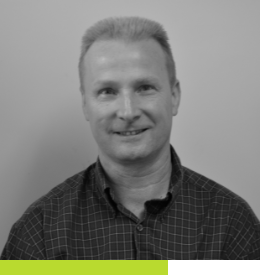 Mark Bergman
Treasurer
Mark earned a BSc (Civil Engineering) from the University of Alberta in 1983, and a MEng (Geotechnical) from the University of Saskatchewan in 1998.
Since 2000, he has brought his construction industry experience to CCDC and has served in several capacities on staff and on the Board of Directors. Mark has been associated with the Christian Churches and Churches of Christ all his life, mostly attending First Christian Church (formerly Central Church of Christ) in Edmonton where he has served as a Sunday school teacher, deacon, and elder, but also attending McKernan Christian Church for a time and most recently Christ's Church of the Meadows.
Mark has served on the Board of Pine Lake Christian Camp and worked on other outreach projects, but his main passion is working with the CCDC Board to help churches with low interest loans.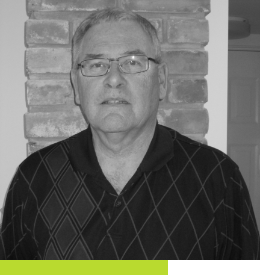 Ken Armstrong
Secretary
Ken joined the Board of CCDC in the spring of 2017. Ken graduated from the University of Alberta with a Bachelor of Applied Science in Civil Engineering.He has spent most of his career in the Civil and Environmental industry working on municipal, environmental and industrial projects, serving on several industry Boards during his career. He was raised in the Anglican Church in his early years and came to the Church of Christ in the early 1970s. He has been in leadership roles at several Christian Churches in Edmonton and central Alberta, as well as, a Trustee at Alberta Bible College and on the Board at Pine Lake Christian Camp. Currently Ken is Treasurer for Christ's Church of the Meadows in Edmonton. He has a lovely wife, Joyce and three children; who with their families, are active in their respective churches and ministries.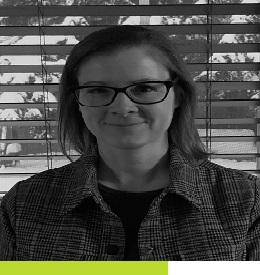 Cadence Bergman
Director
Cadence grew up attending First Christian Church in Edmonton and lives in Edmonton with her family. She graduated from Alberta Bible College with a Bachelor of Theology in 2001 and from the University of Alberta with a Bachelor of Arts in English and Political Science in 2014.
Cadence worked for Church of Christ Development Company for seven years in administrative roles and has worked as a policy analyst and in advocacy since 2012. She has wide experience as a volunteer board member including past service on the board of Pine Lake Christian Camp. Current other board roles are related to history and economics.
Cadence enjoys learning about history, particularly related to Edmonton and Alberta. She and her husband Rich enjoy camping, travelling, and spending time with their three children. They currently attend an Anglican church in Edmonton.
Derek Huestis
Director
Coming Soon…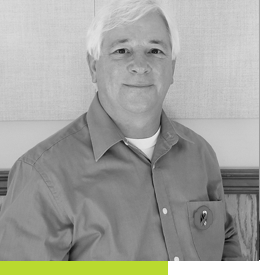 Leonard Charlebois
Director
Len was raised in Port Colborne, Ontario where he attended a Catholic church. His wife Penny, raised in Wainfleet, attended the Winger Church of Christ and Len joined that church after their marriage in 2003. Their daughter Lydia is in High School.
After a 32-year career at Stelpipe, Len retired in 2005.
Len has held various positions at Winger Church of Christ throughout the years and is currently an elder. He is also the church representative to the Ontario Assembly of Christian Churches (OACC).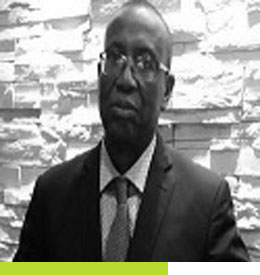 Sadiku Yesufu
Director
Sadiku was born in Lagos, Nigeria and has been a committed member of the Christian Church since 1990. He attended the University of Lagos, graduating with a Bachelor of Arta degree (Combined honors) in Philosophy and Social Science. He started his career as a Marketing Officer for a plastics product manufacturer before training as a Chartered Accountant with a 'big six' Public Accounting firm. A Chartered Professional Accountant and Certified Auditor, he has held various management and supervisory positions internationally and in Canada in the Airline industry, Oil and Gas and the Civil Service. When not hard at work, Sadiku spends time volunteering at his local congregation or with various Christian and non-Christian charities. He is a member of the Board of Trustees at Alberta Bible College and The Pine Lake Christian Camp.
Sadiku is blessed with a son, Ozi and two beautiful grand children. He currently splits his time between Edmonton and Calgary and attends Bow Valley Christian Church in Calgary and Christ Church of the Meadows in Edmonton.
Who We've
Funded

Since 2000
Community Church of Christ, Surrey
Parkland Fellowship Baptist Church, Surrey
Riverview Christian Church, Calgary
Dauphin Church of Christ, Dauphin
Chalice Christian Church, Mississauga
Kingsway Christian Church, Ottawa
North York Church of Christ
Pine Hill Church of Christ, Sault Ste.Marie
St Thomas Christian Church
Douglas Avenue Christian Church, St John
Leonardville Church of Christ
Moncton Christian Church
Belle River Christian Church
Mill Village Church of Christ
Southville Church of Christ 
Tiverton Christian Church 
West Gore Church of Christ
Harbours of Grace, Harbour Grace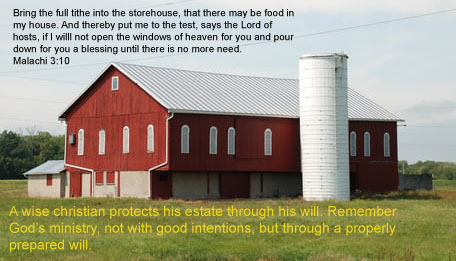 Designated Gift Funds (DGF)
Funds donated to the Designated Gift Fund are permanent memorial gifts to CCDC. These can be placed in the name of an individual or a congregation. The donor can stipulate one of the following:
That the DGF fund increase annually at the designated rate in support of the ministry of CCDC (DGF – Accruing Funds), or that the DGF fund payments be made annually to a RM Canadian Christian charity, designated by the donor (DGF – Payout Funds)

The very first Named Fund, now called a Designated Gift Fund, was taken out on May 5, 1958, by Alma I. Fenton, as a memorial fund for her parents. Others quickly followed during that year: Hildur Bergman, Arthur and Norma Hyatt, Harry Lewis, D.H. Reed, and Evan Velcoff. It was thanks to these and many other faithful people that the concept of CCDC become a reality.
Church of Christ Development Company Ltd. would like to express its appreciation for the invaluable contributions made to its loan ministry. God has blessed (widow's mite, Luke 3:10; flood gates of heaven, Malachi 3:10) these contributions. Funds have been donated by, or contributed on behalf of, the following people/church organizations:
DGF – Accruing Funds
Frank Adamson
Harry & Deloris (Bergman) Abrahamson
Alice Baker
Mabel Ooley Bales
Elizabeth Becker
Grant Bergman
Gus & Hildur Bergman
Rev. John Bergman
M. Lillian Bergman
Mark Bergman
Rev. Meredith Bergman
Rev. Neil Bergman
Reid Joseph Bergman
Clara Blacklock
William Bledsoe
E. E. Breakenridge
Gordon Breakenridge
Melvin Breakenridge
Catherine Brownlee
Elizabeth & Robert Cameron
Alfred & Ethel Christensen
Allan Cockle
Loy Cooper
Ruth Darling
Dr. Marcus & Ruth Dunsworth
Gerald & Muriel Fanning
William & Lucy Fenton
Elsie Gauthier
Reid Gibbons
Mamie Goad
Josephine Gonyea
Charles & Elizabeth Goss
Edythe Haack
A. E. & Marion Halstead
John Halverson
Margaret Hanlan
Arthur & Norma Hyatt
Peter Kinasewich
Carlton Leviston
Harry Lewis
Ernest & Margaret Rae MacDonald
Ruby & Irene Malcher
Allen McAuley
E. R. & Pauline McIlveen
Connie Morris
Terry Morris
North Street Christian Church
North Street Christian Church Women's Fellowship
Ontario Christian Assembly
Mary Pearson
Minnie Phillips
Jennie Pinkerton
Ada Pratt
Tom Rash
Ronald Raza
D. H. Reed
George Ross
Joseph & Helen Rowledge
Mary Sandin
Sarah Schurman
Mike Shalapay
Mildred Stein
William Stewart
Isabelle Summers
Robert Summersgill
Frances Turner
Samilda VanSickle
Evan Velcoff
Ada & Henry Wambolt
Esther, Fred, Nina & Bessie Wambolt
Esther Weber
Sybil Whitney
Eric and Shirley Wiley
Theresa Wilson
Jeanette Olive Woodward
Annie C. Wright
Hilda Wright
Clarence York
DGF – RM Payout Funds
Church of Christ Development Company Ltd. is pleased to be partnering with the following people and churches who have contributed Restoration Movement pay-out funds for the building of Christian Churches and Churches of Christ in Canada.
John Bergman Pension fund & First Christian Church to First Christian Church of Edmonton
The Estates of John and Lillian Bergman Christian Camp Matching Donations Fund to approved Christian Camp applicants
Meredith Bergman to College of Churches of Christ
Meredith Bergman to Every Home International
Meredith Bergman to Pine Lake Christian Camp
Meredith Bergman to Alberta Bible College
Marcus Dunsworth to College of Churches of Christ
Richard, Dorothy & Elizabeth Gabriel to Alberta Bible College
AE & Marion Halstead to Glenmore Christian Church/Campbell Stone United Church
Note to Viewer – Remember God's ministry, not with good intentions, but through a contribution during your lifetime, or in your will. Consider joining CCDC's contributors, listed above, with a donation for perpetuity. The donor may be recognized or, may choose to memorialize some other person or church organization. Contact CCDC's General Manager for more information.